JOB SCAMS ARE ON THE RISE
With so many people losing their jobs, scammers are primed and ready to swoop in on the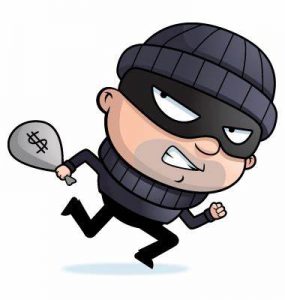 desperation that follows; job scam opportunities are on the rise.
Case in point: a client of mine who has been looking for work applied to a job listed on Indeed.com that seemed legit.
What followed was not.
He received a job offer via email without ever speaking to anyone at the company.
Attached to the message was a boatload of documentation. This included a job offer, company history, and a payroll form.
Fortunately, the client smelled a rat and reached out to me for my take on it.
When I opened up the "job offer," the red flags were abundant. Someone desperate for work might easily skip over them. It was a full-blown job scam.
JOB SCAM RED FLAGS TO WATCH FOR
I wanted to share these job scam red flags that you should keep in mind when evaluating any potential "offers" of employment:
The client never actually had an interview. Legitimate companies interview candidates as a way to hire the best possible candidate. Additionally, the company wants to protect itself from risk from poor performers, potential employees with checkered pasts, and bad fits.
The "job offer" had multiple font types included in the document that were changed mid-sentence. The document positively looked doctored.
The one of the font types that was used to "customize" the offer is one that is often used in international documents. (Think Nigerian prince schemes).
The language was very flowery in the beginning, again much like the Nigerian prince get rich schemes). "We are delighted and pleased to offer you…"
There were numerous capitalization errors. There were other errors that came across as a non-English writer trying to compose the letter.
The signature line at the end of the offer letter had a rubber stamp on it (from the company nonetheless) to make it look more "official."
The phone number listed for the contact had a plus (+) sign in front of it despite the company being "located" in the U.S. and the applicant is from the U.S. as well, another surefire indication that this is an international writer.
There was an attachment after the job offer letter included a separate printout from the Florida Corporation Division providing the annual report of the company. This all seems to be an attempt to legitimize the company… if it is so legitimate, why all the effort to prove it?
The job offer seemed too good to be true.
The details of the job offer seemed more procedure-based, but provided vague details as to the actual job duties.
The email sender wrote a message to my client that a lot of typos.
The company requested his immediate response. Shortly after the client received the "offer" email, a second email was sent with a strong-arm tactic urging him to fill out the payroll form with his social security number.
LEGAL RESPONSE
I forwarded the whole string of messages to a respected HR attorney, and their comment was this:
"It looks like a scam where they get you to buy a bunch of computer equipment using your own money, ship it to them, and then you never get reimbursed."
Bad guys are getting increasingly sophisticated with their job scam tactics, so they are trying even harder to con unsuspecting, desperate job seekers.
It is critical that if you are looking for a job, you need to be equally cautious about freely providing information when you don't know to whom you are corresponding.
TOOLS YOU CAN USE TO DETERMINE IF IT IS A JOB SCAM
Here are some tools for you to do some sleuthing before responding, especially if your "spidey" sense is tingling if you suspect a job scam:
Google search the company name, then do a separate search of the company name combined with the word "scam."
Find them on LinkedIn and read what people say.
Read company reviews on Google and Glassdoor.
Go to the Better Business Bureau and read reviews there, and investigate complaints filed against them. Same with the Federal Trade Commission.
Visit the Secretary of State Corporation Division (for the state in which the company is based) and do a search to make sure they are legit.
Does the company have a website and social media outlets? Don't just take a company website at face value; research them using the domain search tool: https://lookup.icann.org/ Beware of any websites that are recently created… another surefire sign that the company isn't legit.
Ask for the company's references.
Be wise- just because a job is listed on a job board doesn't mean that it is legitimate. Many job boards scrape the web for postings and/or don't have any criteria for companies wanting to post jobs. This means ANYONE can pony up the money to post a job without any kind of check on whether the business is real or fake.
Being aware of job scam situations, and how the bad guys operate is a critical part of being a smart and savvy job seeker… do your due diligence and research to make sure you don't get compromised!